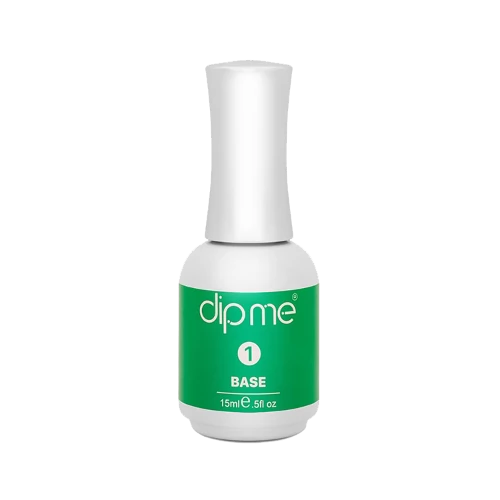 DipMe Base: The first step to nail nirvana
15 ml.
DipMe Base (Polish #1) Lay the foundation before the dip. Our Base is what you apply before the dip powder. It smooths out your nail and ensures the powder sticks well.
Benefits:
Effortless Application: Just a quick layer and you're set.
Just the Right Texture: Not too thick, not too thin.
Stays On: Helps your manicure last and last.
Smooth Finish: Say goodbye to any bumps.
Nail Protection: Shields your natural nail underneath.
Payment methods

Delivery up to 4-5 day/days
Delivery is free for orders over 100 .
See how
it's done
If you haven't used DipMe before, this video is just for you! Take advantage of our tips to achieve optimal results.
See detailed instructions
#The Beginner's Guide
HOW TO


USE
Dip With Style And Ease

4 SIMPLE STEPS
1 Apply base
2 Apply Activator
3 Finish with top coat
Tips & Tricks
for long-lasting mani
PROPER
PREPARATION
After filing your nails, make sure to clean the nail surface from any debris by using a lint-free wipe with alchohol
DISINFECTION WITH
ALCOHOL
Moisten a cotton pad with alcohol (soak a cotton pad in alcohol) or disinfectant and rub it on your nails and whole fingers. This ensures that you will not seal any bacteria on your nails.
PROPER
POWDER DIPPING
Before dipping the nail in the powder, it is important to stir the powder in order to mix it well. Dip the nail into the powder for 20 seconds
ACTIVATOR
APPLICATION
To seal the powder on your nails you need to apply an activator. It is applied just like an ordinary nail polish and is left to dry for 5 seconds per layer.
END WITH TOP
NAIL POLISH
The top coat is applied as a regular nail polish and is left to dry for 2 minutes. It is important to keep your fingers still so that the powder surface on your nail remains even.
What do our customers think

Аbout us?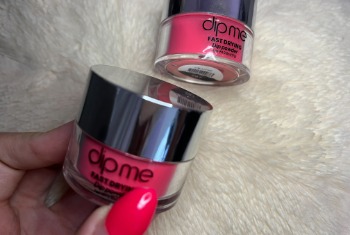 @samanthablack 🇺🇸
Verified Customer
Although I love getting my nails done at the salon, it's expensive and because of COVID, it's hard to go out now:( I love how I can get my nails done so easily with this kit and to the way I want my nails to look like. the instructions are so easy to follow and the result is sooo cute. I highly recommend this!! also I've had it for two weeks already and it's still the same.
@gracehamilton 🇺🇸
Verified Customer
I have never done dipped nails, but I work in the emergency room and was looking for a nail polish that wouldn't chip with all the hand washing and using hand sanitizer! I bought this kit and it was great! It came with all the directions and very easy to use. My nails never chipped and looked great from day one to day ten! The colors are great and pop out! I definitely would stick with this kit and buy more colors!!!!
@hanacollins 🇺🇸
Verified Customer
LOVE this dipped nail kit!! Super easy to follow and looks like I got my nails done at the salon. Really good alternative for gel nails and is better for your nails. Highly recommend!
@penelopecunningham 🇺🇸
Verified Customer
The instructions on how to use the kit are very clear and helpful, and each product is clearly labeled. The colors of the powders are so pretty. It was really easy to use, even better than normal nail polish since it dried fast and there was no mess. My nails looked great and the polish stayed on for a long time without ruining the health of my natural nails. I would really recommend this product to everyone!
@mariamcarr 🇺🇸
Verified Customer
I just started doing my nails and this kit came with everythingggg. The powder colors are flattering and unique, and you get a REALLY good bang for your buck with the amount of product you get in them. I've had my nails done for about a week now and I don't have any chipping so that's a huge plus too!!
@pollyevans 🇺🇸
Verified Customer
This is my first dipping set. I liked that it came with everything you need to do your nails and it was cheaper than other sets I looked at. The colors are a little brighter than I thought but not a dealbreaker for me. This was so EASY to put on. They have a youtube video you can watch to do it one way and an instruction card that shows you another method. Everything stays in the box so I don't have to find another box or case to put everything in.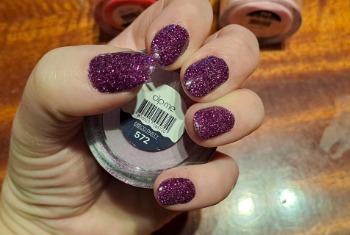 @minniegriffiths 🇺🇸
Verified Customer
This nail kit is just wonderful – I love it!! I have never done my own dip nails before, but the set and instructions made the process incredibly easy! The bottles are labeled clearly, and the steps were SO easy to follow!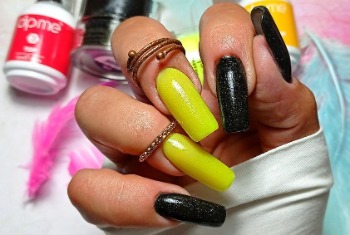 @taylorroberts 🇺🇸
Verified Customer
I've never been a nail polish addict as I always would struggle applying nail polish evenly and get it smudged... acrylics and gel never were a thing for me because they damage my nails so much, that it takes 2 weeks for them to heal and recover. I decided to try Dipme dip powder kit. Honestly, I felt in love! It's very easy to use, dries quickly, and stays strong for a long time. Excited about getting another Dipme dip powder set but in different colors!
Manicures which

you receive compliments for
Classic French manicure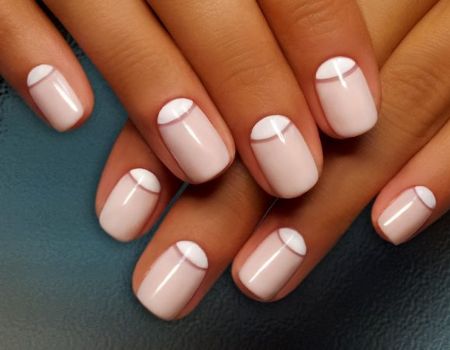 Reverse French manicure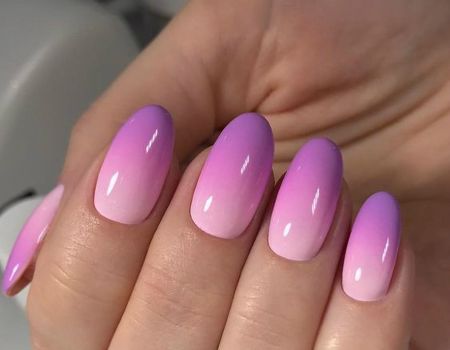 Ombre manicure for the summer season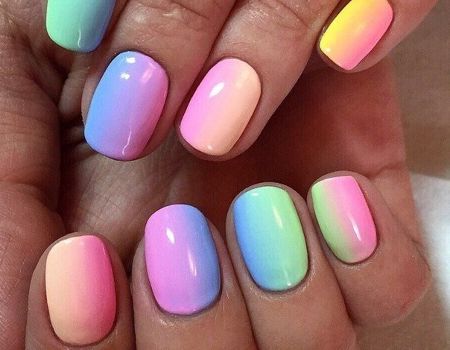 Vertical ombre
How can I place an order?
What are the delivery charges?
Orders above 100 get free shipping. For orders below 100 , a fee of 7 applies.
What payment methods do you accept?
We accept credit and debit cards, PayPal, AfterPay or ApplePay.
When will my order be delivered?
Orders placed before 3:00 pm on weekdays are processed the same business day.
Orders after 3:00 pm or on non-business days are processed the following business day.
Orders accepted on non-business days are processed on the first business day.
Delivery typically takes 4-5 business days.
Do we deliver to P.O. Boxes?
We do not ship orders to P.O. Boxes.
Where will my order be delivered?
Delivery is made to the address you specified.
We deliver to the address you provide, usually between 9 a.m. and 5:30 p.m. on weekdays.
Can I return an item?
Certainly! Unused products can be returned within 14 days of delivery. However, used products cannot be returned. If a promo package has any of its items used, the whole package is not eligible for a return.
To initiate a return, please contact us via email at [email protected]
What's the warranty on your products?
Our products come with a 24-month warranty from the purchase date.
What exactly is the dipping system?
It's a cutting-edge method for durable, high-quality manicures using dip powder, offering an alternative to traditional gel or acrylic nails.
Is it safe to use the dipping system?
Absolutely! It's especially safer than gel polish since no UV lamp is needed. You can refresh your manicure monthly as your nails grow.
How often should I use the dipping system?
Once a month is ideal, aligning with natural nail growth and manicure maintenance.
Can I use the dipping system at home?
Yes, it's designed for both salon and home use.
If you still have questions, please do not hesitate to contact us at: [email protected]