What different wоuld DipMe offer you?
What different wоuld DipMe offer you?
This is an innovative system for creating a perfect manicure thanks to 4 almost magical liquids and a dipping powder of your choice. Apply, dip, repeat and get a manicure lasting up to 4 weeks. Wonderful, isn't it? And did we say that you get all this at home, at a very reasonable price and when your schedule allows!
How long is it enough for?
Starting system
24 months
Save up to
€350
Dries for
20 seconds
Lasts for
4 weeks
Choose from
40 colours
Easy
to use
No nail
breakage
Long-lasting and guaranteed results at the comfort of your home
The better alternative to gel nail polish. Durability up to 4 weeks.
Harmless products

No need for UV / LED lamp

Extremely easy to use

Use whenever and wherever you want

More affordable
What are the activating

liquids used for?
Activator
Performs the curing of the mixture of powder and liquid without the need of an LED / UV lamp.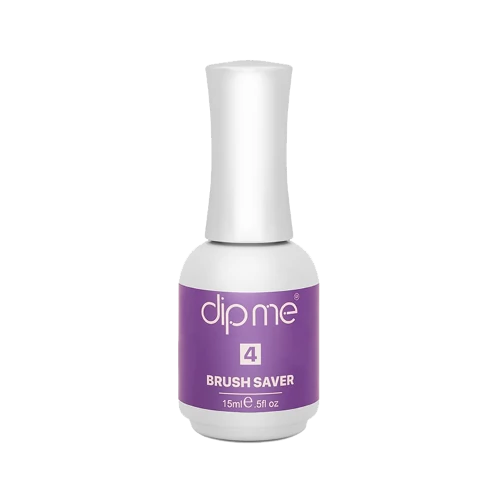 Brush saver
Cleans and dissolves unwanted residues that harden the bristles of the brushes
Why Dip me ?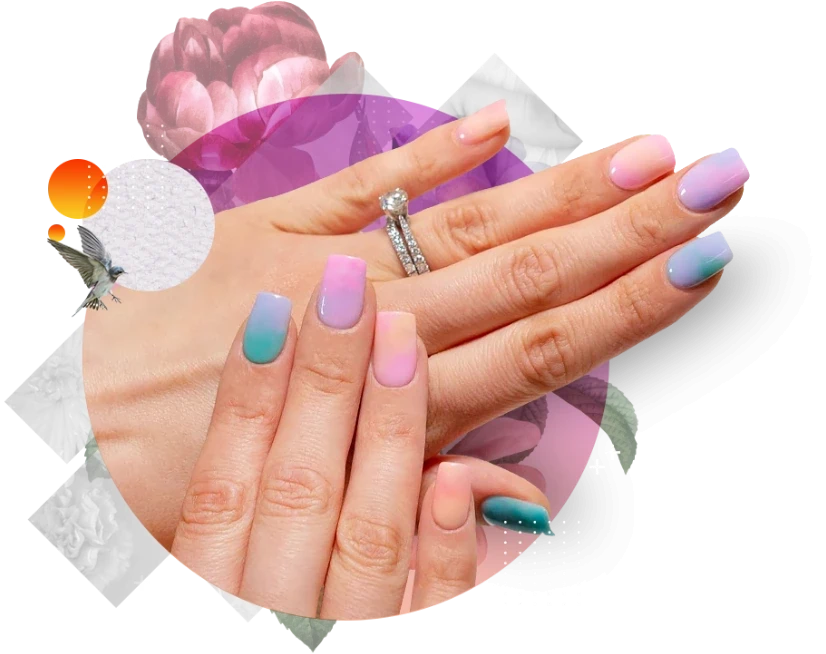 Safer
Dipme is enriched with vitamin E and calcium and does not cause damage to the nail plate. Unlike with gel nail polish, no UV / LED curing is required.
Easier
Achieve perfect results just as in a beauty salon at home and in a very short time.
Faster
The dipping powder dries in just 20 seconds.
More reliable
Dipme lasts for up to 4 weeks without breaking, cracking and peeling, and the nails become stable and flexible.
Shinier
The dipping system and the high-quality top coating make the nails shiny and perfectly-looking for a long time.
What do our customers think

Аbout us?
@marianikolova
Verified Customer
Страхотна палитра от цветове и лесен за използване. Бях приятно изненадана, че стана толкова бързо!
@nelidimitrova
Verified Customer
Продуктът е супер лесен за използване и разполага с множество цветови опции. Наистина останах очарована!
@aniradeva
Verified Customer
За пръв път се опитвам да правя ноктите си и нека ви кажа .... беше толкова лесно. Мислех, че ще бъде много по-сложно, а всеки може да го направи.
@radinakaneva
Verified Customer
ОБИЧАМ ГО! Цветът е супер сладък! И става все по-лесно за използване всеки път, когато го пробвате! Наистина съм доволна от покупката си и със сигурност ще купя отново!
@asyastoikova
Verified Customer
Страхотна първа покупка! Комплектът е толкова лесен за използване, а цветовете са превъзходни. Вече съм пристрастена! Бих купила отново!
@renikoeva
Verified Customer
Този продукт е страхотен! Направих ноктите на дъщерите си с този комплект. Беше толкова лесен за използване и изсъхна толкова бързо. Имам и друг комплект за потапяне, но от сега нататък ще поръчвам само Dipme. Отне само около 10-15 минути, за да направят ноктите на всяко едно от момичета ми. Изумена съм!
@aneliastoykova
Verified Customer
Мислех, че ще бъде супер трудно да го използвам, но напротив, супер лесно е! Това е първият ми опит, и ноктите ми изглеждат страхотно! Вероятно никога повече няма да отида в салон! Препоръчвам!
@ralicamoleva
Verified Customer
Обичам цветовете на комплекта и колко лесно се нанасят!
FAQ
How much does the delivery cost?
Delivery is free for orders over €0. For orders under €0 the delivery price is €0.
How can I pay?
You can pay by cash on delivery or online by debit / credit card.
What is the delivery time?
The delivery time is from 1-2 business days
Where are the deliveries made to?
Delivery is made to the address you specified.
During business days, the usual hours of delievery are between 7 a.m. and 17:30 p.m.
Can I return a product?
Yes, you may return the product within fourteen (14) days from the date of purchase, the only condition is that the product was not used.
A promo package cannot be returned, if one or more products in it has been used.
How much is the product warranty?
The warranty is 24 months from the date of purchase.
What is a dipping system?
The dipping system is an innovative method for creating a high-quality and long-lasting manicure, using dipping powders, which distinguishes it from traditional methods such as gel nail polish or acrylic.
Is the dipping system safe?
Yes, the dipping system is completely safe, especially compared to the gel nail polish method, as no UV lamp is used.
How often can I apply the dipping system?
You can apply the dipping system every month after you decide that the nails have already grown and it's time to fix the manicure
Can I apply the dipping system at home?
Yes, the dipping system is perfectly suitable for home conditions.
Where can I get detailed instructions for application?
You will receive detailed instructions with each order you makehere.
If you still have questions, please do not hesitate to contact us at: [email protected]