What are the activating

liquids used for?
Activator
Performs the curing of the mixture of powder and liquid without the need of an LED / UV lamp.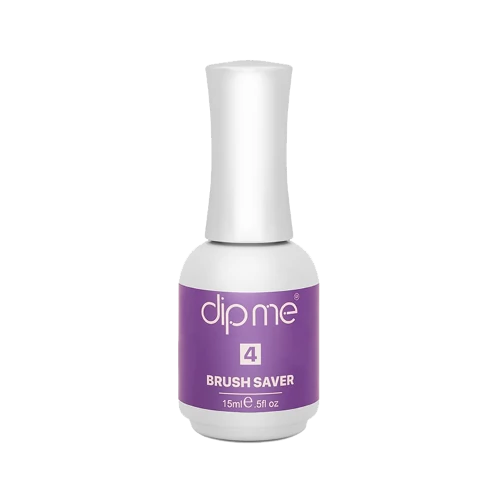 Brush saver
Cleans and dissolves unwanted residues that harden the bristles of the brushes
FAQ
How much does the delivery cost?
Delivery is free for orders over €0. For orders under €0 the delivery price is €0.
How can I pay?
You can pay by cash on delivery or online by debit / credit card.
What is the delivery time?
The delivery time is from 1-2 business days
Where are the deliveries made to?
Delivery is made to the address you specified.
During business days, the usual hours of delievery are between 7 a.m. and 17:30 p.m.
Can I return a product?
Yes, you may return the product within fourteen (14) days from the date of purchase, the only condition is that the product was not used.
A promo package cannot be returned, if one or more products in it has been used.
How much is the product warranty?
The warranty is 24 months from the date of purchase.
What is a dipping system?
The dipping system is an innovative method for creating a high-quality and long-lasting manicure, using dipping powders, which distinguishes it from traditional methods such as gel nail polish or acrylic.
Is the dipping system safe?
Yes, the dipping system is completely safe, especially compared to the gel nail polish method, as no UV lamp is used.
How often can I apply the dipping system?
You can apply the dipping system every month after you decide that the nails have already grown and it's time to fix the manicure
Can I apply the dipping system at home?
Yes, the dipping system is perfectly suitable for home conditions.
Where can I get detailed instructions for application?
You will receive detailed instructions with each order you makehere.
If you still have questions, please do not hesitate to contact us at: [email protected]